Driving License Translation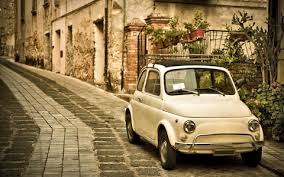 Are you visiting Italy and thinking of renting a car?
Good choice.
However, your driving license will have to be accompanied by an official translation.
You will need the hardcopy of the actual translation, not just a PDF printout, which would not be valid.
We can translate your driving license and send the translation back to you, or organize so that you can find it at the hotel upon arrival.
Just plan this step in advance and let us know.
Please, refer to the following form to upload the driving license's front and back pictures or scan.
Paolo CAPPELLI @interpreterpaul
Interpreter | Translator
Italian - English - Spanish
US +1 (202) 697-9777
Italy +39 (339) 331-5178
WeTranslate.xyz, LLC is a company registered in the State of Delaware, US
712 H Street NE, Suite 1441
Washington, DC 20002