The spread of the COVID-19 pandemic was very rapid and caught every country unprepared.
The Italian interpreters and translators who have worked during the crisis have struggled with the World Health Organization and its medical terms, and the Italian legislative measures adopted by the Italian government, including the peculiarities of a legal system based on civil law.
This glossary contains more than 640 English terms translated into Italian, plus the corresponding definition. It is designed for professional linguists, but also for those who want to better understand the pandemic lexicon.
Ideally speaking, the glossary can generate many benefits, such as:
Facilitate learning about the COVID-19 domain by keeping terminology variations and acronyms straight, or attempting to.
Provide clear definitions of the most common terms used.
Save preparation time before assignments on a very topical issue.
Encourage more effective communication among stakeholders, by resolving terminology disagreements.
CONTENTS
Part I deals with the origins of COVID-19 and its characteristics. Part II contains a glossary with commentary for use by translators and interpreters. All terms are to be considered as COVID-19 in-context words or related to the pandemic. Parts III and IV are a quick reference from the glossary from and into English for use in the booth. Finally, Part V contains some clarifications about the vocabulary of the legal and administrative provisions adopted by the Italian government to contain the pandemic.
BEFORE YOU DOWNLOAD
While the glossary is free, it serves another important purpose. All donations collected from those who download it will go to charity. In particular, the Italian Ministry of Health has established a fund to support the families of doctors and nurses who have lost their lives due to Covid-19 in hospitals and health care facilities.
I strongly encourage you to donate.
Please, be aware that the functions for copying content/extracting pages are disabled.
DOWNLOADS
An excerpt of the glossary is available to give you a taste of the content. Or you could be interested in the glossary summary to have its content explained in two pages.
DOWNLOAD THE FULL GLOSSARY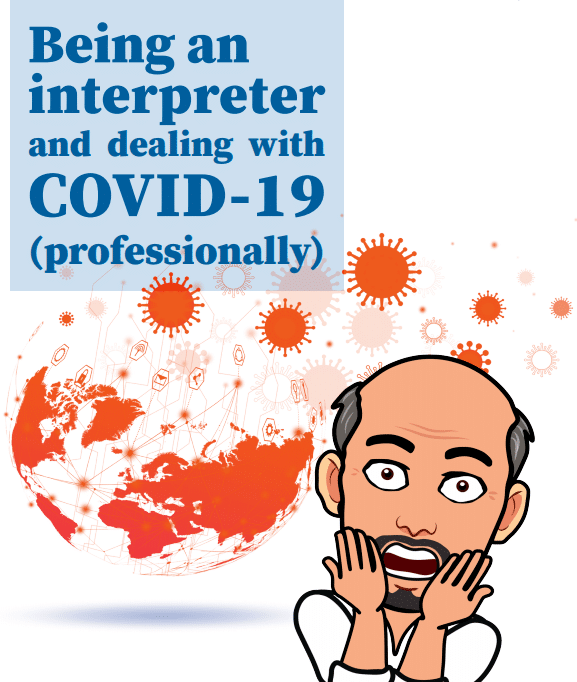 Click on DOWNLOAD HERE below, check the box to accept the terms and conditions of the Privacy Policy, and include your name and email address before clicking on SUBMIT.
You will receive an email with the download link.